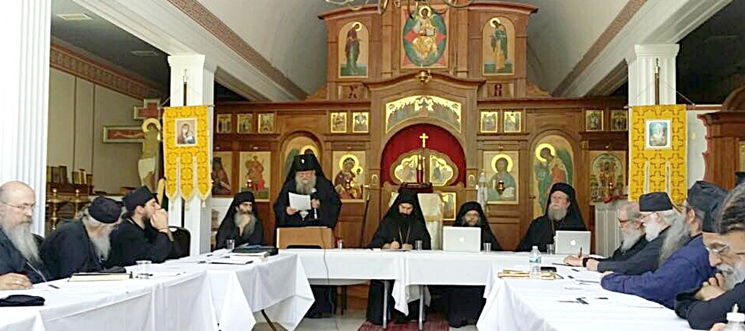 Yesterday, June 29, in our heart of Mountain View in the presence of myrrh-streaming icon of St. Nicholas of Myra miracle worker, started working pastoral conference of the American Metropolia Church of the True Orthodox Christians of Greece, with the participation of five bishops and 30 clergy fraternal Church. As an invited guest at the conference was attended by about 10 clergy of the Russian Orthodox Church, which is the visible expression of the close spiritual ties that exist between our sister churches. Each day of the conference begins the service of the Divine Liturgy, followed by numerous priests attached the Body and Blood of Christ.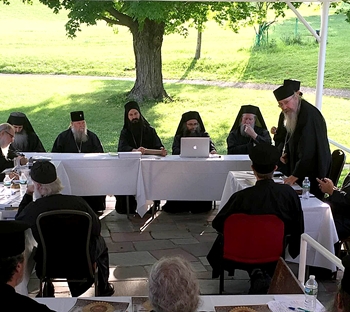 On the first day of the conference with a greeting and made presentations to the audience of America Metropolitan Demetrios, Archbishop of Syracuse and St. Nicholas Andronicus (ROCOR), Photius, Metropolitan Dimitriadsky, secretary of the Holy Synod and Metropolitan Toronto TSIPHG Moses. Then I read out the report of the Bishop of Portland Auxentius, which, unfortunately, was unable to attend the conference. Then, a presentation was made o.Maksim, monk of the Holy Ascension Monastery, Kingston, NY, who spoke about the life of the monastery after the relocation of most of the brethren in the newly formed St. John Monastery, Cobleskill, NY, and the mission in Guatemala, which he ministers to. Behind him on the life of the monastery in honor of St. Clement in Georgia told Hierodeacon Varsonofy.
In the afternoon session to continue the acquaintance of priests present, each of which is briefly reported information about yourself: your name, to which he belongs to the parish and where the parish is located. Of course, not without its tales of the parishes themselves, one of which, for example, has been consecrated to the future Patriarch of All Russia Tikhon, when he was Bishop of North America.
The second day also began with the Divine Liturgy.
After breakfast, we continue reading the reports and their subsequent discussion of the clergy.
Unfortunately, the short note is not possible to convey the spirit of brotherly unity and true catholicity, which abounds in this wonderful collection!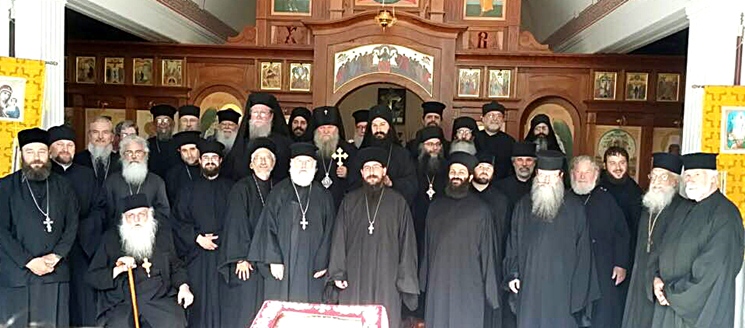 Mountain View, June 2016